The bank was originally founded in Hoboken, New Jersey in 1938 as the Haven Building & Loan Association. As the country and the state continued to emerge from the grips of the Great Depression, there became an increasing need for local, community-minded financial institutions to serve the needs of their neighboring communities. That was how Haven Savings Bank began and that mission still rings true today.
Our commitment to our customers, communities and employees is based on a foundation of trust and respect. We know that investing in our friends, neighbors and fellow business owners is the strongest path toward continued growth. One of our guiding principles is that providing superior customer service at every level of the organization earns the loyalty of those we do business with every day. In addition, we are always ready to invest our time, energy and talent to assist local charities, organizations and civic groups.
Today, Haven Savings Bank continues its proud tradition of embracing growth through sound banking philosophies and has nine branch locations across northern and central New Jersey with total assets of more than $1 billion.
Testimonials
"Congratulations in being named the Palmer Asphalt Company 2020 Partner of the Year. This accolade is in recognition of your assistance in accessing the Payroll Protection Program. All of you were easy to work with, were informative, responsive, and professional during a very hectic time. We were proud to learn that we were one of the first PPP loans you had that was accepted."
"I have had a mortgage with Haven for 5 years now and it has been the nicest, easiest business experience I have ever had. Everyone has been so easy to work with, kind, reliable and fast. Julia helped me get my payoff statement quickly, and I know that if I had been with a 'big bank' this would never have gone so smoothly. I wish you and the Bank many more years of success and I will highly recommend you to anyone buying property. Many thanks!"
"Hi Roseanne. I want to thank you for the smooth refinancing appointment on Friday. It was a very comfortable experience and your execution shows that you are very knowledgeable and a valuable member of the Haven Savings Bank team. I have been involved with two banks prior to working with Haven and those banks did not perform nearly as well as you did. Your knowledge, support and dedication are truly valued by me. Having such a well informed employee is a rare find these days. Thank you for your time and assistance."
"Hi Caresse. The cupcakes I dropped off were a small show of my appreciation for all that you have done to help me and my family through a very challenging time. Your professionalism, patience and the way you were so sincere in helping to guide me through the process made a very difficult time a lot easier. I have no words to describe what you've done for me and my family. Thank you, thank you, thank you! You are great at what you do and I am fortunate to have you on my side. Stay safe and be well!"
"On behalf of the Community of St. Anne's Parish, we would like to take this opportunity to thank everyone at Haven Savings Bank who was involved in our recent Auction. Without you, we would not have been able to carry out this great day!"
Congratulations to the Following Haven Saving Bank Employees Who Have Been Named to Local Boards in their Communities
David Morozoff
Manager, Haven Madison Office
Madison Chamber of Commerce; Co-Chair Annual Taste of Madison
Cristina Cruz
Manager, Haven Summit Office
Suburban Chamber of Commerce; Treasurer
Diana Pombo
Haven Asst. VP/Business Development
Hudson County Chamber of Commerce; Co-Chair Women of Commerce Committee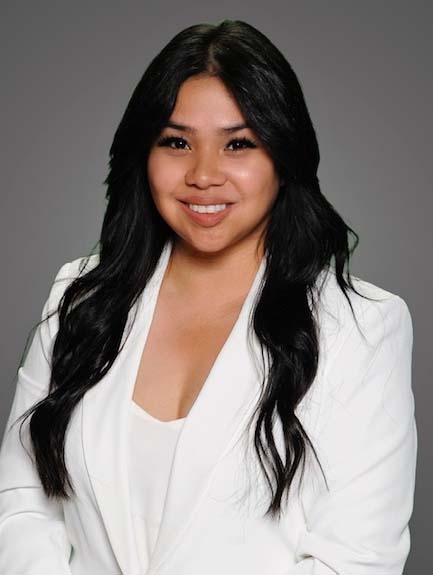 Caresse O'Campo receives Rising Star Award
Haven Savings Bank is proud to announce that Caresse O'Campo, Assistant Vice President, Loan Servicing Manager, has been named as a recipient of the 2021 New Jersey Bankers Association Rising Star Award! Caresse will be honored at the Rising Star Awards ceremony on November 4, 2021, at the Stone House at Stirling Ridge in Warren, NJ.
Caresse joins only 20 other banking professionals across New Jersey to receive the honor which recognizes those banking professionals, under the age of 40, who make a significant impact on their respective financial institutions by demonstrating strong leadership and service skills.
Caresse began her career with Haven Savings Bank in February, 2014 as a Loan Servicing Representative. She went on to completing her Financial Services & Operations Certification in November 2019 and then received her General Financial Services Diploma in November 2020. It was then that she entered and won the contest for the Constantine G. Callas Progressive Educational & Work Ethic Memorial Scholarship. During this time, Caresse was working full time and going to college to receive her Associates of Science Degree in Business Administration. She achieved all this and is currently working on her Bachelor's Degree in Business Administration at Rider University and is expected to graduate in September 2022.
Please join me in congratulating Caresse O'Campo on this great accomplishment.